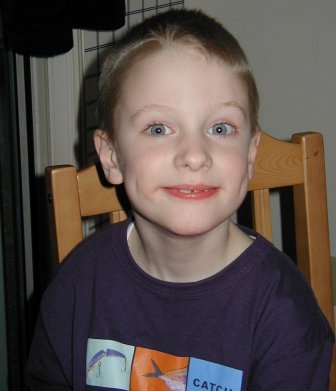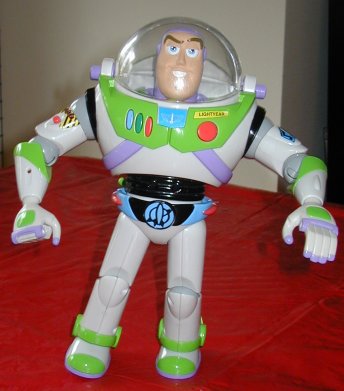 Hi, I'm Patrick. I'm 7 years old. I like school, but not always. I like to play games with my mom and dad. Some things I like:
Favorite Games: Toy Story Monopoly, Toy Story Yahtzee
Favorite Books: Muppet Show books
Favorite Dinner: schnitzel, chicken nuggets
Favorite Computer Game: Freddi Fish, Toy Story 2 Action Game
Favorite Movies: Toy Story 2, Finding Nemo
Favorite Toys: Buzz Lightyear, Thomas the Tank Engine, Bionicles
Favorite Music: Status Quo, Rolling Stones, George Harrison, Electric Light Orchestra
Favorite Snacks: Krispy Kreme doughnuts, Chocolate muffins
My dad cooks lasagna sometimes, but I don't really like that. I like to play computer and play music on the piano.
You can look at some of my artwork and writing here.
I would like it if you write to me at patrick@oldeloohuis.com.
---
Please send comments to webmaster@oldeloohuis.com.