Welcome to our family page. Really the Patrick and Claire show... Click on the thumbnails for a larger picture.
October '12: Halloween
Pictures
On a sunny day in the Pacific NorthWest, fall is just breathtaking.
Bike ride...
October '11: Fall in the Pacific NorthWest
Pictures
On a sunny day in the Pacific NorthWest, fall is just breathtaking.
Bike ride...
Soccer...
Halloween...
July '11: Vacationing in Aruba
Pictures
We LOVED our vacation in Aruba, seldom have we relaxed so thoroughly while enjoying family, sun, beach (under the umbrellas), snorkeling, Dutch food, restaurants, Triviant games and lots more.
Family...
Paradera Park...
Swimming...
Snorkeling...
Beach...
Sights (Oranjestad)...
Starbucks...
Restaurants...
December '08: Winter Wonderland
Pictures
For two weeks in December '08 we were completely snowed in! No way to get the car off the driveway. We did a lot of sledding, played Wii, and watched Christmas movies. To all: Have an outstanding 2009!
Snow...
Sledding...
Christmas...
Orlando June '08
Pictures
We took a short trip to Orlando again this spring. While the trip started unfortunately with Claire's ankle being burnt by hot tea on the plane, (the flight attendant from North West was absolutely wonderful, she took great care of our daughter and later her daughter even sent Claire a letter and a book!!!) we had a wonderful time. We went to Disney's Magic Kingdom, Universal Studio's Islands of Adventure, and Disney's Blizzard Beach waterpark. Check out the pictures!
Magic Kingdom
Islands of Adventure
We got WET!!!
Blizzard Beach
My kids' favorite park!
Halloween '07
Pictures
As always the kids gathered LOTS of candy on Halloween; 160 pieces each... Of course we went to the pumpkin patch and cut our own pumpkins, that we then carved. Click on each picture if you want to see a larger size.
Our House
Pictures
On October 14th 2006 we moved into our new house. Here is what our house currently looks like (as of October 2007). You can click on the picture to see a larger photo.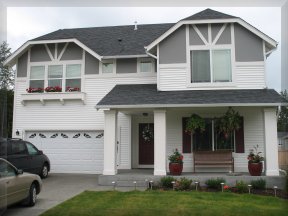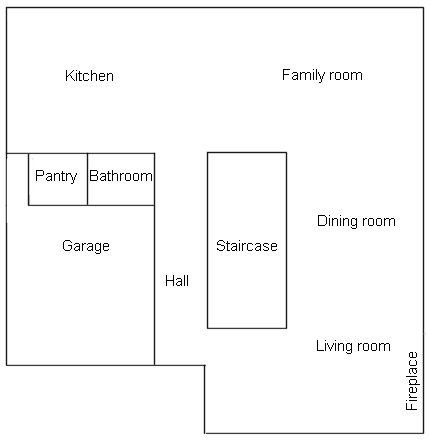 Disney World June '07
Pictures
We do a lot of things as a family, and most recently we took a trip tp Disney World. We went to Animal Kingdom on June 11th, Magic Kingdom on June 12th and MGM Studios on June 13th. It was maybe in the date's number, but the last park was our shortest visit; tornado warning...
MGM Studios has more shows than rides but one of the rides here is the Tower of Terror. Well, that's exactly what it is, a Tower of Terror. You go in there, get on an elevator, zoom up, and then you're dropped down. This goes with such a speed that you are lifted from your seat. Brrrrrr. And this goes on for five, six more times. Neither I nor the kids want to go in it ever again! The other rides were cool though.
Magic Kingdom was the kids' favorite park. It has lots of rides (our kids prefer rides over shows) and a wonderful parade at night. Favorite was Space Mountain, the space roller coaster in the dark. Second was Splash Mountain and third the Big Thunder Mountain train ride. But they also enjoyed the Pirates of the Caribbean, the Tiki Room, the Swiss Family Robinson Treehouse, Monsters Inc and lots of other stuff.
Animal Kingdom was great too. Disney did a great job with the Mount Everest roller coaster. While in line, you move through a sort of museum that contains everything a sherpa needs to climb mountains, and there is an exposition about the Jeti. So time in line goes pretty quickly there. The only snag we encountered was that Claire lost her hat on the ride. As you can see in the picture below, she was still wearing it when we went forward... The animals in the Jungle Safari were all out and about and we really enjoyed that ride. We couldn't get a Fast Pass for that ride so we stood in line for 80 minutes but it was well worth the wait. Last but not least we went into the Kali River Rapids ride that my brother Jurgen will remember well from the Efteling. Patrick called out: "Ik word niet nat, ik word niet nat!" until SPLASH, he got a full gulf of water over top of him...
At the end of every day except when we went to the Magic Kingdom which we left at 11 PM (!), we went back to the hotel and got into the pools. The kids loved being in a hotel and going to the pools and the hot tub. The weather did not always cooperate because we encountered a number of thunderstorms, but the kids had a great time and that is what counts!
---
Please send comments to webmaster@oldeloohuis.com.