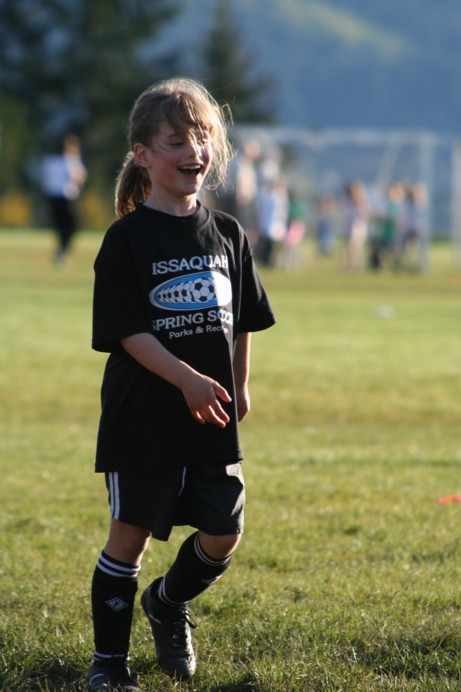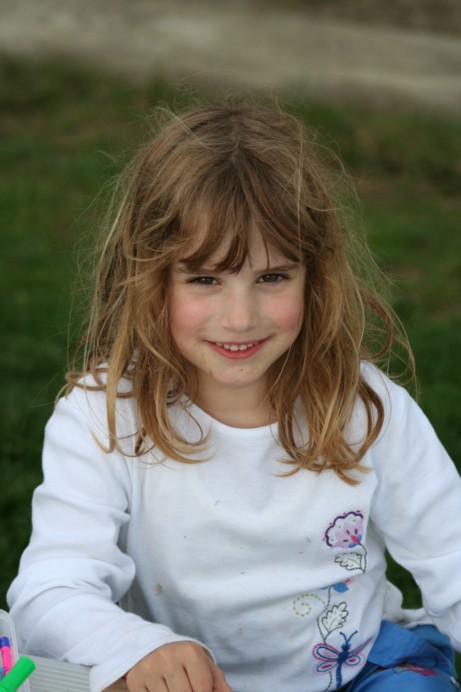 Hi, I am Claire. I'm 6 years old now. I like to go to school, and I like to play with my friends. The best thing I like to do at school is make some artwork. My favorite thing to do at home is bake bananabread with Mommy, and prepare strawberries with Daddy. My favorite thing to put in my hair is a headband. I like to play piano, I have lessons now. I like to play computer games and watch TV. Some other things I like:
Favorite TV show: American Idol.
Favorite Sports: Soccer.
Favorite Games: Solitaire. My grandma taught me how to play.
Favorite Books: AlphaPets Stories, Cinderella
Favorite Dinner: broccoli or cauliflower, with potatoes and sausage, chicken nuggets
Favorite Computer Game: Barbie Explorer
Favorite Movies: Finding Nemo, Sleeping Beauty
Favorite Toys: Poessie, My Little Pony.
Favorite Music: Bob Seger and the Silver Bullet Band, Electric Light Orchestra, Henk & Henk
Favorite Snacks: Chocolate muffins, Cheez-Its
I like to play with Poessie. She was a gift from my friend Robin.
I would like it if you write to me at claire@oldeloohuis.com.
---
Please send comments to webmaster@oldeloohuis.com.